Dozens of Salons are live on Gertrude at any given moment. Each Salon is independently curated by the curator behind it. The curators have complete control and responsibility over their Salon. They put the project together, contact artists and venues, collect material and find and interesting discussion angles. When they are ready, they post their Salon, share it with our community and host the event.

Every curator sets a ticket price for their Salon and decides to make it public or private. If people like a Salon, they can RSVP to attend. Guests receive the location details by email and join the fun. After the event, guests give back to the community by providing feedback on their experiences.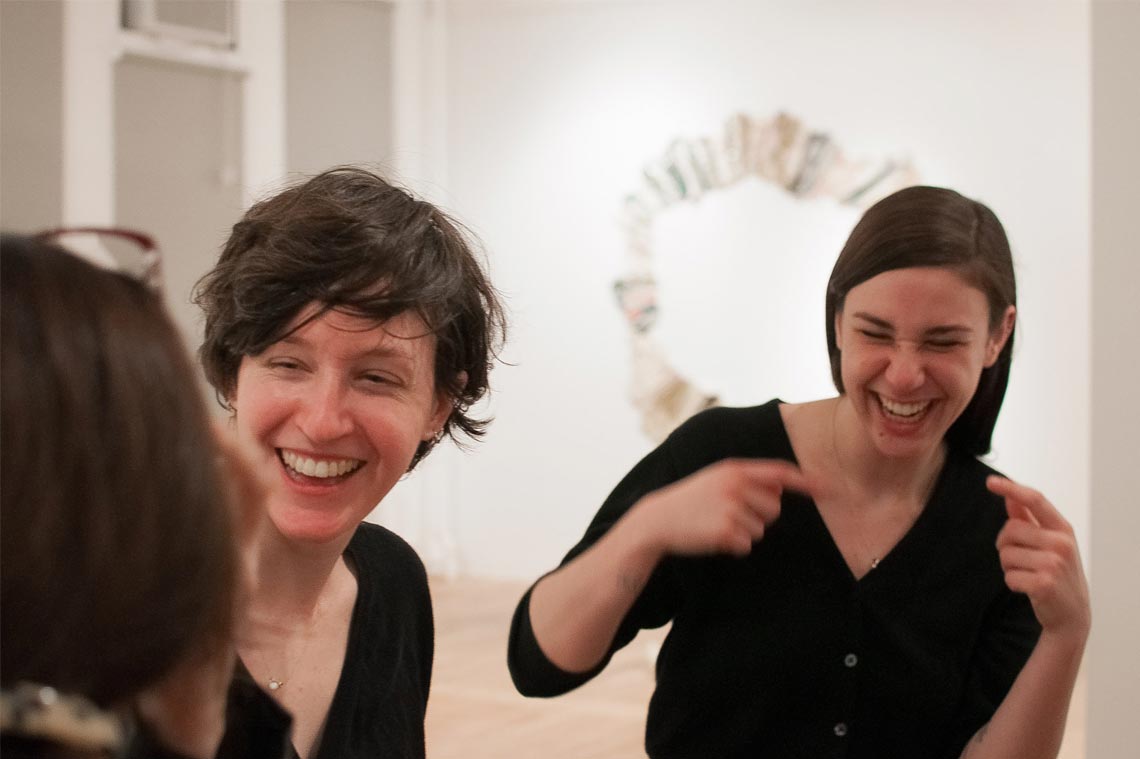 Salon #19: Nicole Klagbrun is a NY art world veteran who discovered and made early showings of Adam Mcewen, Candida Höfer, Karen Kilimnik, Sarah Morris, Billy Sullivan, Rashid Johnson and Brendan Fowler. At this Salon she presented her latest young artist discovery: Brie Ruais. Pictured here with moderator Taylor Trabulus.